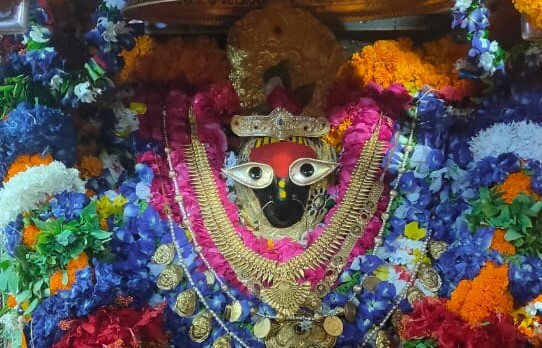 Book Cab for Varanasi to Vindhyachal One Day
5 to 6 hr is Enough for Varanasi to Vindhyachal you can easily cover the same day.
Vindhyachal is a city in Mirzapur district of the Indian state of Uttar Pradesh. The city is a Hindu pilgrimage site having the temple of Vindhyavasini, who according to Markandeya Purana had incarnated to kill the demon Mahishasura.
Vindhyachal are located at a distance of 70 km from Varanasi and 85 km from Allahabad, is a renowned religious city dedicated to Goddess Vindhyavasini (daughter of Yashoda-Nanda). Goddess Vindhyavasini is believed to be the instant bestower of benediction. Vindhyavasini Devi Temple is situated 8 km from Mirzapur, on the banks of the holy river Ganga. It is one of the most revered Siddhapeeths of the presiding deity, Vindhyavasini Devi. The temple is visited by large number of people daily. Big congregations are held during Navratras in Chaitra (April) and Ashwin (October) months. Kajali competitions are held in the month of Jyestha (June). The temple is situated just 2 km from the Kali Khoh.
Source: wikipedia
| | |
| --- | --- |
| Languages | Hindi, English |
| Includes | |
| Excludes | |
| Pickup From | |
FAQ
Maa Vindhyawasini Temple Entry Fee/Cost ?

There is no entrance fee to enter the temple. If you are planning to perform rituals under your name, you need to buy tickets for the same. Buying flowers for the deity from the shops near the temple is a common act. It is not compulsory to buy flowers. Giving donations to the priest or putting money in the hundi is not compulsory.

Vindhyachal Temple History

The Vindhyachal temples, located about 8 km from Mirzapur, on the banks of the holy river Ganga, is dedicated to Goddess Vindhyavasini (daughter of Yashoda-Nanda) and is one of the most revered 'Siddhapeeth' of the presiding deity.

Varanasi to Vindhyachal Distance ?

Distance between Varanasi to Vindhyachal is 63.7 Km